Canon Inkjet Large Format Printers | Best Price at Tenaui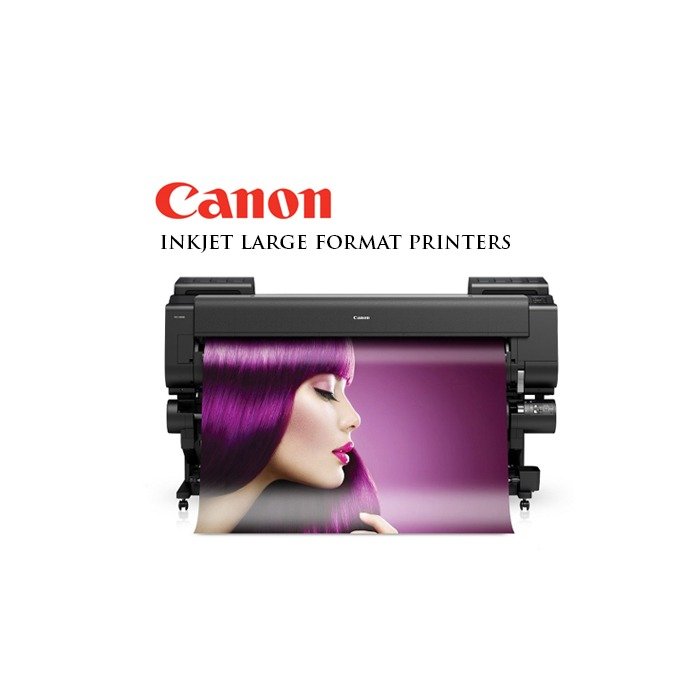 Canon Inkjet Large Format Printers to print on Large Format Paper
Tenaui is a leading supplier of Canon Large Format Printers especially Canon imagePROGRAF iPF Wide Format Printers in the Middle East. If you are planning to start your printing business, the LFP printer could be a great option! Inkjet printers are commonly used for printing high-quality professional large-format posters, photos, and art reproductions. As a fact, LFP printers are very easy to use and maintain, almost like a common desktop printer.
Second Generation Printer for Smaller Companies
The second-generation Canon ImageRUNNER is the ideal fit for smaller companies. It offers both a physically smaller footprint in your office space and a more affordable price point for businesses with professional needs on tighter budgets. The Canon Printers comes with a variety of new tools and features that allow your business to efficiently create professional prints for any project.
Professional Canon New Model Printers
Tenaui brings a wide range of the best Canon Inkjet Large Format Printers that have always been a part of your Wishlist. We deal in all sorts of desktop and professional Canon New Model Printers. Our best-selling products include Canon imageprograf tx 4000, Canon 6100, and Canon 300TM. Our top 10 professional Canon printers are purchased for their working efficiency and excellent output.
From Producing Professional Quality Photographs to printing important technical documents, attractive graphic art images, and colored posters, these large Format inkjet Printers are highly capable of producing large-sized prints.
Features of Canon Large Format Printers
The most promising quality of these Best Photo Printers is their processing speed. Yes, you have read that right. You can always get things done in NO TIME and that too without settling for anything less than the BEST.
Besides that, these are relatively small in size and are, thus, an ideal choice for startups and small-scale organizations looking for Compact Photo Printers to fit in their limited office space.
Professional photographers and photo printing studios can also rely on these durable printers to efficiently handle their day-to-day business needs.
These printers are equipped with an easy-to-understand user manual to guide you in installing and using these Large Poster Printers without any difficulty or delays.
These are indeed exceptionally easy to use and require no technical skills to work to their optimal potential. Connect them to an input device and a power source to continue to enjoy the perks of their professional printing capacity. It is as easy as that.
No, these printers do not fall out of your budget constraints. Unlike other trusted professional printers, these do not even waste too much ink.
These are rather highly affordable and are thus the first choice of most consumers who prefer investing in inexpensive, durable printing machines.
So, whether you are planning to decorate your space with memorable family portraits or you need a Large Format Printing Machine to serve at your office, Tenaui promises to help you find a perfect Canon Printer suited to your distinct needs.
Tenaui and its sub-branches
Tenaui Middle East officially represents these brands in UAE, Saudi Arabia, Arica, Oman, and Qatar. Provide full scope of maintenance and repair services as well as spare parts and original inks. Do not hesitate and contact us!
We will be happy to answer all your questions and satisfy your needs.